Mobile Application Development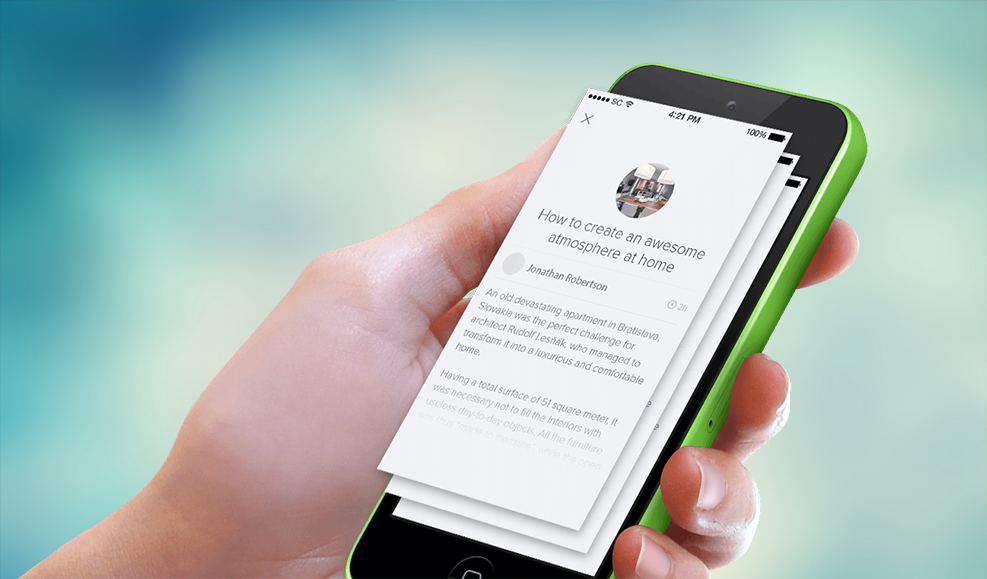 With the introduction of Smartphone, the want for the Mobile Application Development has also augmented swiftly in today's world. Market for mobile devices has aggregated several times in the recent few years inspiring manufacturers and service providers to incorporate newer and better applications continually. Mobile application development is a contemporary epoch service focussing to offer unswerving, flexible and security to mobile device users.
And when we converse about mobile application development, we point up on various platforms like iPhone, Android, Blackberry, Windows, HTML5 and Java. We guarantee that each solution meets business and performance necessities while toting up significance and modernization for the end user.
For any mobile application development query, contact SatvaSolution and spread out your client base and increase your business making you accessible every where with mobile.
Our Mobile Application Development Expertises
We are a small team of experienced mobile app developers. Who are experts in mobile app programming in iOS, Android, Ionic, React Native, Xamarin and iPads application with 100% different applications with quality coding, security, agile, affordability and easy to use for your customers or vendors.
iPad Application Development

Android Application Development

React Native Apps Development

Cross Platform Apps Development

Hybrid Mobile Apps Development

Windows Phone 7 Application Developments

Windows 8 Application Development
Why opt For Mobile Application Development?
SatvaSolution is one of the top as well as the fastest growing mobile app development companies. Our squad of mobile app developer is resourceful and on the ball to meet up your individual requirements as well as your business need.  With highly developed tools and know-how our mobile apps developers are able to build highly customized mobile applications. Our experience and our recent projects are the showcase of our intensity in mobile app development.
Dynamic apps constructed on up-to-the-minute technology providing rich user experience

Quality apps on suitable price model

Constructive and Interactive development approach

Comprehensive technical support
Qneo – Coupons and Business Xamarin Mobile App Development

Rakshit Hirapara+

2017-06-29T14:56:17+00:00
I have had the pleasure of working with Chin and Jeshal on two separate projects now. I thought having a 10 hour time difference would be difficult, but the team at Satva Solutions accommodates the needs of each project and is willing to make themselves available when I need them. So far, the work has been completed as they said they would and delivered on or near the deadline with no issue. I'm happy to recommend this team and look forward to working with them in the future!
Satva is great. I would like to personally thank you for your outstanding product. Thank you for making it painless, pleasant and most of all hassle free!
Satva is up to now the best company I have worked with over the last 6 years or so. chintan's professionalism is almost overwhelming and his expertise knowledge has helped me to produce some excellent pieces of work. He has great skills, good communication, and most important meets deadlines! I would highly recommend using Chintan and his team as they will deliver outstanding results every time.
We've used Satva Solutions for the last five years.
It really saves me time and effort. Google App Integration is exactly what our business has been lacking. Satva Solutions made my daily business tasks very easy.
This plugin is like nice little gadget. We just test it and set up our schedule for Christmas sale. Great job.
Thank you for the hard work. We will keep your company on file for future work on the site!
Move your business on tip of finger.
For any mobile application development query, contact SatvaSolution and spread out your client base and increase your business making you accessible every where with mobile.
Ask for a free quote