iOS App Development Company
Satva Solutions is an iOS App Development Company based in India. We have carved a name for ourselves as one of the leading iOS app development companies across the globe with our high performance, secure, and user-friendly iOS app solutions. Our many years of experience and vast knowledge of ever-changing technology, and tools as well as the application of industry best practices have helped us design and implement sustainable iPhone and iPad app solutions.
As one of the best iOS App Development Company on the globe, our aim is directed at building next-generation iOS apps that drive the digital enterprise to generate more business potential, higher productivity, new revenues, and larger market recognition. We work together with startups, businesses and enterprises with the objective of building quality, comprehensive, and purpose-driven iOS app solutions.
Online Watch Selling
Watch Selling Business CMS | This mobile app is the Cross-Platform eCommerce Mobile App is to online watch selling services. Our team of Net Developers is dedicated to the development of the Ionic app and has been able to create a user-friendly mobile app that works smoothly on all platforms. This means that users can easily access the app with the use of their mobile device whether it is an android, iPad, iPhone, Tablets, Windows, Blackberry and more.
What makes this Ionic mobile app unique is that they are characterized by an attractive UX/UI Design coupled with smooth navigation, easy touch, and superior user experience. We made use of certain Microsoft.NET technologies for the Ionic app project. Let's have a look at them.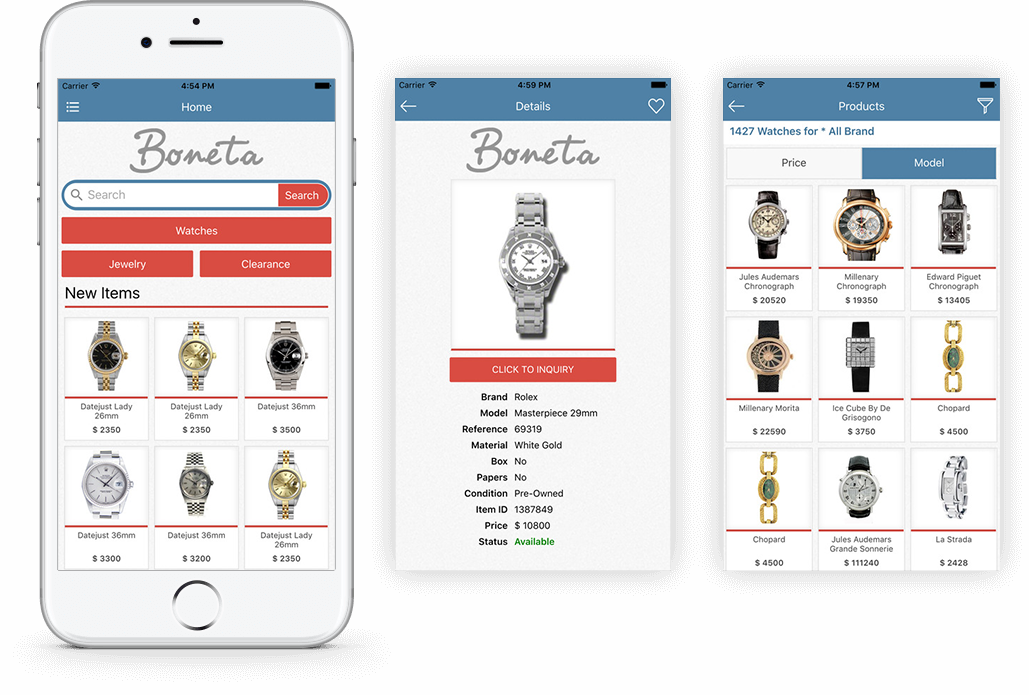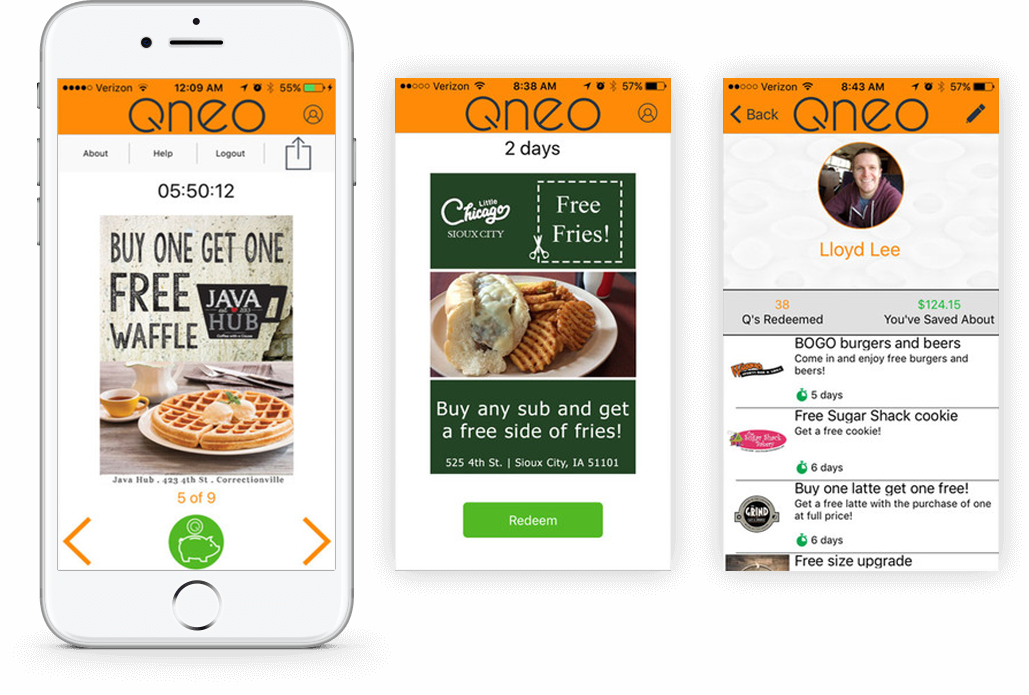 Qneo
Coupons and Business | Qneo is a mobile app which delivers a bundle of coupons from local area businesses to users in the Siouxland area every day and every time. This Xamarin mobile app offers a platform where its users can easily find small, local and international businesses. Being a cross-platform application, it works for all kinds of desktop and mobile devices like iPhone and Android.
With the help our of a professional team of Xamarin app developers, we have been able to develop a cross-platform mobile app that is user-friendly and fully functional on iPhones, tablets, iPad, Windows, Blackberry as well as several other mobile devices. The Xamarin mobile app is affordable and it features an attractive UX/UI design with easy touch and an excellent user experience. We made use of certain Microsoft.NET technologies for the Xamarin app development project. Let's have a look at them.
Rent A Car
Car rental business | This the cross-platform mobile application for car rental business. We initially launch as an iOS native mobile application and after we exported for all platforms. very light map and payment integrated with push notification features. Lightweight and responsive with attractive UX and UI.
Building iPhone/iPad Apps For Enterprises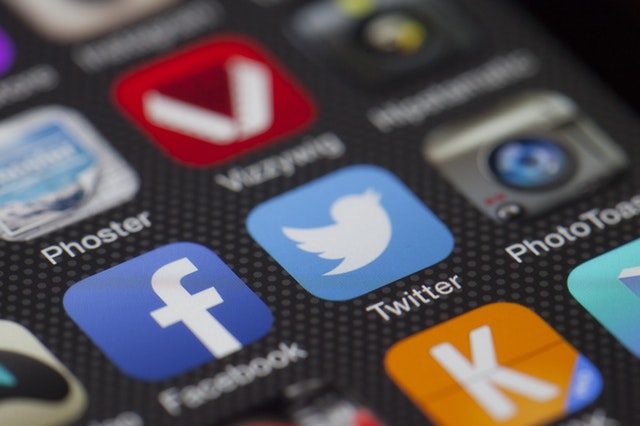 Integrations
Not all legacy applications and systems in use today were developed to easily connect to mobile devices over the internet. However, we can help you redesign the App in such a way that it is able to connect with your backend systems like ERM, CRM, HRM and other existing business applications while assuring security with proper authorization, and encryption.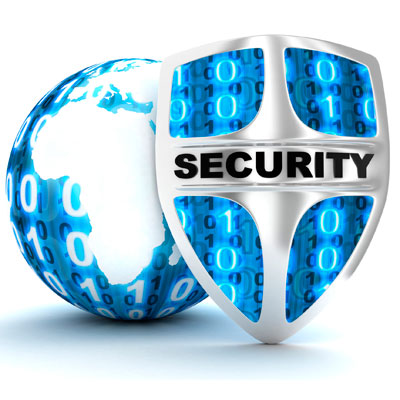 Security
We are well experienced in the development and implementation of secure applications for your business needs irrespective of the industry you might belong whether it is Healthcare, Car rental app, Banking and lots others. Our team of best ios app developers well knows as regards all the necessary feature of iOS app security including authorization and authentication, app management and distribution, HIPAA, MDM, as well as securing data at rest and in motion.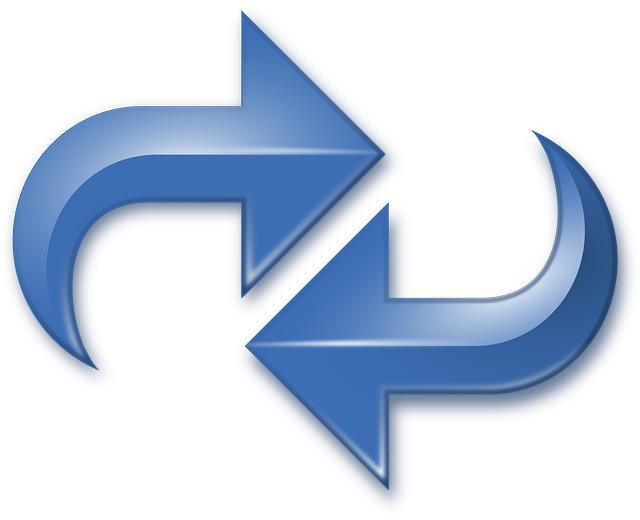 Offline Synchronization
Lots of businesses often desire iOS app solution that functions in offline mode. Our team of the best iOS App developers is well skilled in the development of high-performance iOS apps that work well even in areas of limited wireless coverage.
We help you develop Apps that ensures storing and saving of data on devices and synchronize with backend server infrastructure which supports the connected apps. Hence making sure your end users can be productive regardless of network coverage.
iOS App Development Process
Our iOS App development company process involves the adoption of waterfall methodology to fully define a scope of iOS app (requirements, wireframes, and visual designs). This is followed by our development process with the use of the Agile method, QA, deployments, and optimizations. Our unique iOS development process begins with conceptualizing then on to the release and submission to the App Store.
Hire The Best iOS App Developers Today
If you are on the lookout for a professional iOS App development company, then look no further than Satva Solution. We are the go-to source for your custom App development and we are masters in the development of iPhone/iPad App solutions using Swift.
Our iOS App Developers Expertise
Agile and highly scalable tech stack to develop your mobile app with the iOS app development company.
Social (Facebook, Twitter, LinkedIn, WhatsApp, Pinterest, Flickr, Instagram, Dropbox, Google Plus)

Networking (AFNetworking)
Being the top iOS app development company, we specialize in custom iOS app design and development services. We continually strive to deliver functional, innovative, sustainable B2C, B2B and P2P iOS app solutions.
Our many years of experience in working with numerous clients across various industries from all over the world have provided us with an extensive knowledge of the ideas, concepts and custom application needs of the iOS app development process. Beginning from its basic conceptualization to deployment as well as its maintenance and support, we always ensure that we deliver the best to you at all times!
How Much an iOS App Development Costs?
Contact us to get a free quote for your design and development of iPhone/iPad Apps. Our services are available in USA, Canada, UK, UAE, Australia, Russia, Switzerland, Jordan, Kuwait, Belgium, Sweden, Italy, Denmark, Germany, France, Mexico, Singapore, Netherlands, Bulgaria, Ecuador and other parts of the world.
iOS App Development Company Approaches
With the help and expertise of our team of iOS and Swift app developers, we are able to assist in the selection of the right client architecture ("Native App", "Mobile Web App", "Hybrid App") approaches with the consideration of several unique aspects ranging from device form factor, sporadic connectivity, variable bandwidth, multi-platform support and user experience.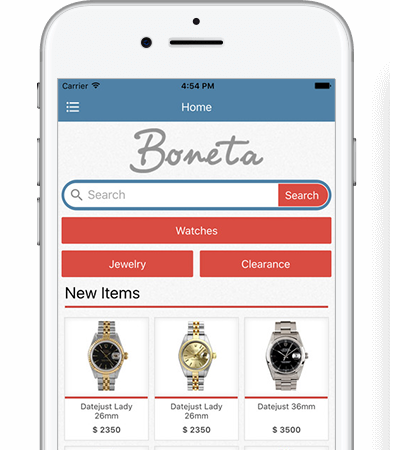 Native Apps (Swift/Objective-C)
We take emerging ideas, carry out thorough research and comprehensive analysis, and then transform it into an iOS mobile application with lots of admirable features. Our team of best iOS app developers is well skilled in the development of native mobile apps for iPhone. We make use of top of the line industry technologies and development practices that are guaranteed to deliver apps that offer amazing user experience and works on various devices.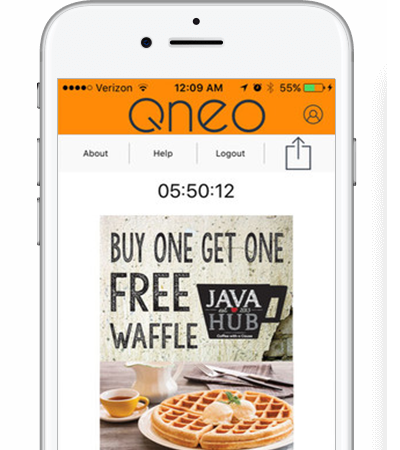 Hybrid Apps (PhoneGap, Ionic, Mobile Web)
Our best iOS app developers are able to build hybrid applications that offer both our clients and users a whole lot of benefits. We deploy codes in CSS, HTML, and frameworks like Xamarin and Ionic for the development of hybrid apps usable across multiple mobile platforms like iOS, Android, Windows, and others.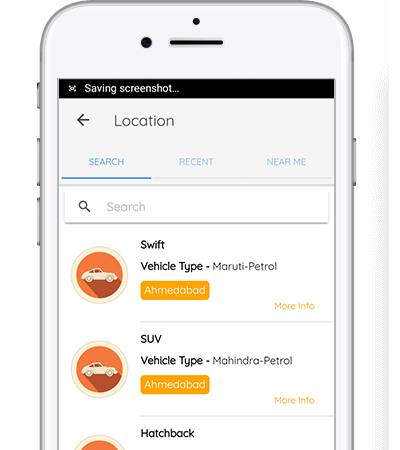 Cross-Platform Apps (Xamarin, React Native)
As the best iOS app development company in India, we have a team who are experts in the development of cross-platform iOS app. We help our numerous clients in different industries to develop amazing custom mobile solutions that work across multiple devices and mobile operating systems such as Android, iOS, Windows, and lots ore. With our best iOS app developers, you can be sure that they will help you develop and deploy bespoke mobile application solution that perfectly meets your individual or business needs.